Relationships can be challenging. We work with individuals, couples and families to explore their abilities to resolve their concerns collaboratively and systemically. NSU Health's Brief Therapy Institute houses the Family Therapy Clinic, where we see people from all walks of life who are dealing with personal concerns, difficult relationships or their children's needs. As brief therapists, we focus on your strengths and resources, helping you to discover creative solutions to your unique problems, typically in just five to ten sessions.
You will be seen by highly motivated graduate students trained in brief therapy with ongoing American Association for Marriage and Family Therapy-approved supervision by licensed NSU Health faculty members. Our reasonably priced services are covered by most insurance plans. We offer day, evening and Saturday appointments, access to therapeutic teams and quick entry into first appointments — with your health, time and family in mind.
Earn a Happier Family Dynamic at the NSU Health Family Therapy Clinic
When you come to see us, we will explore difficulties you are facing and help you work on the solutions that will make life better.
We can help you develop:
a happier relationship
better ways to communicate 
school success
good parenting skills
a stronger blended family
a healthier intimate relationship
a blending of medical and family issues
a family that works together
safe ways to work through life's challenges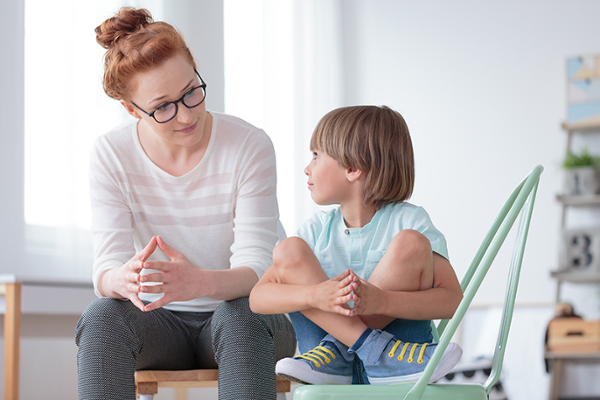 Professional Staff
Arlene Brett Gordon, Ph.D.
Licensed Marriage and Family Therapist
Director
Schedule an Appointment
Request a telehealth or in-clinic appointment at NSU Health Family Therapy Clinic; we are committed to making the scheduling process as convenient as possible, as well as creating a seamless, friendly and patient-centered clinic experience. We will respond to online submissions within two business days. For faster service, call (954) 262-4100 (Mon-Fri, 8:00 a.m.- 5:00 p.m.). Learn more about the health insurance plans NSU Health accepts.
Patient Forms
After making an appointment, make sure your forms are up-to-date. If you're new to NSU Health, please fill out the New Patient Packet. All forms, including those for each specific health care service, can be found at the link below.