Advancing Holistic Education and Health Care
NSU Health is raising the bar on a new standard of health care in South Florida – and its new Interprofessional Simulation Complex (SimCom) plays a prominent role. This world-class facility supports NSU Health's exceptional patient care through augmenting educational experiences, enriching clinical training, and accelerating medical innovations. NSU knows people want to live, learn, and work where they have access to the best opportunities. Together, SimCom and NSU Health will achieve this.
Construction Has Begun!
The groundbreaking ceremony for our innovative, $56 million, interprofessional research facility was held on November 29, 2022. Construction is expected to last through 2024, with the facility set to open for classes in the fall of 2024.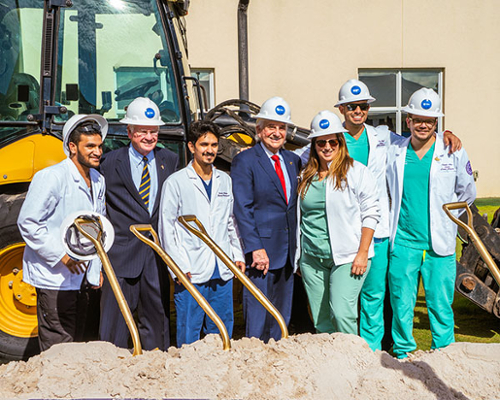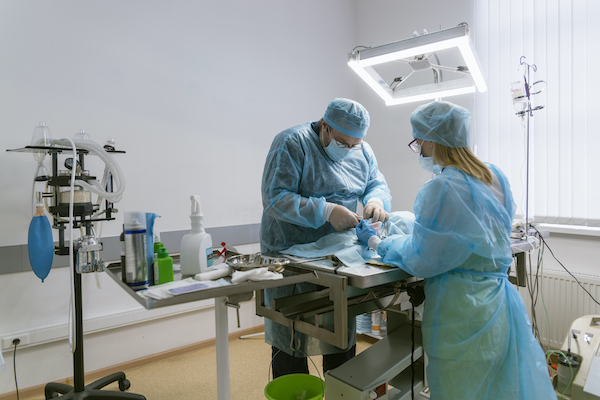 NSU Health's SimCom will total 107,000 square-feet, including
state-of-the-art technology

3-D modeling/animation

virtual, augmented, and

mixed reality

holograms

advanced human, fresh-tissue lab

operating rooms

team-scenario venues

inpatient skills labs

outpatient exam rooms

headwall bays
This is an opportunity for outside organizations and investors to get in at the ground level as NSU works to provide unrivaled technology and programming that will change how health care is delivered in this country. To get where we want to go, we need as much assistance and participation as possible. We need resources, support and involvement. Now is the time to get in on what NSU Health is about to do in the health care arena.

Harry K. Moon, M.D. Executive Vice President/Chief Operating Officer
Giving Opportunities
There's never been a more critical or timely objective than to educate and deploy dynamic health care leaders. Consider a gift to NSU Health's SimCom.
Ready to partner with NSU Health's SimCom?
Contact Shannon Wayte
CFRE Executive Director of University Advancement
Phone: 954-529-6776
Training Tomorrow's Medical Leaders
NSU Health's SimCom will serve as a primary training facility for:
Interprofessional Collaboration
NSU Health's SimCom will make it easier to prepare NSU graduates to be the health care providers of the future. The complex will provide new and improved training modalities for students in multiple subject areas of the health professions.
By working and learning in collaboration with health care students and faculty, NSU business, computing, or law students pursuing a health concentration can gain an advantage in their career. They will graduate with knowledge and experiences that will empower them to transform whole health care systems or facilitate cutting-edge technologies that foster the well-being of their communities.