Advancing Holistic Education and Health Care
NSU Health's Interprofessional Simulation Complex (SimCom) is an advanced facility that will benefit all of NSU's health-related educational, research, and clinical programs. At NSU Health's SimCom, students, faculty, and researchers will have access to the most progressive tools and immersive techniques in health care. The facility will also be open to health care practitioners in South Florida and beyond. As a result, it will play a major role in advancing NSU's position of preeminence in health and medical education, research, and patient care.
Coming Soon! Construction is expected to begin fall 2022, with an opening planned for summer 2023. Check back on this page for project updates in the months ahead.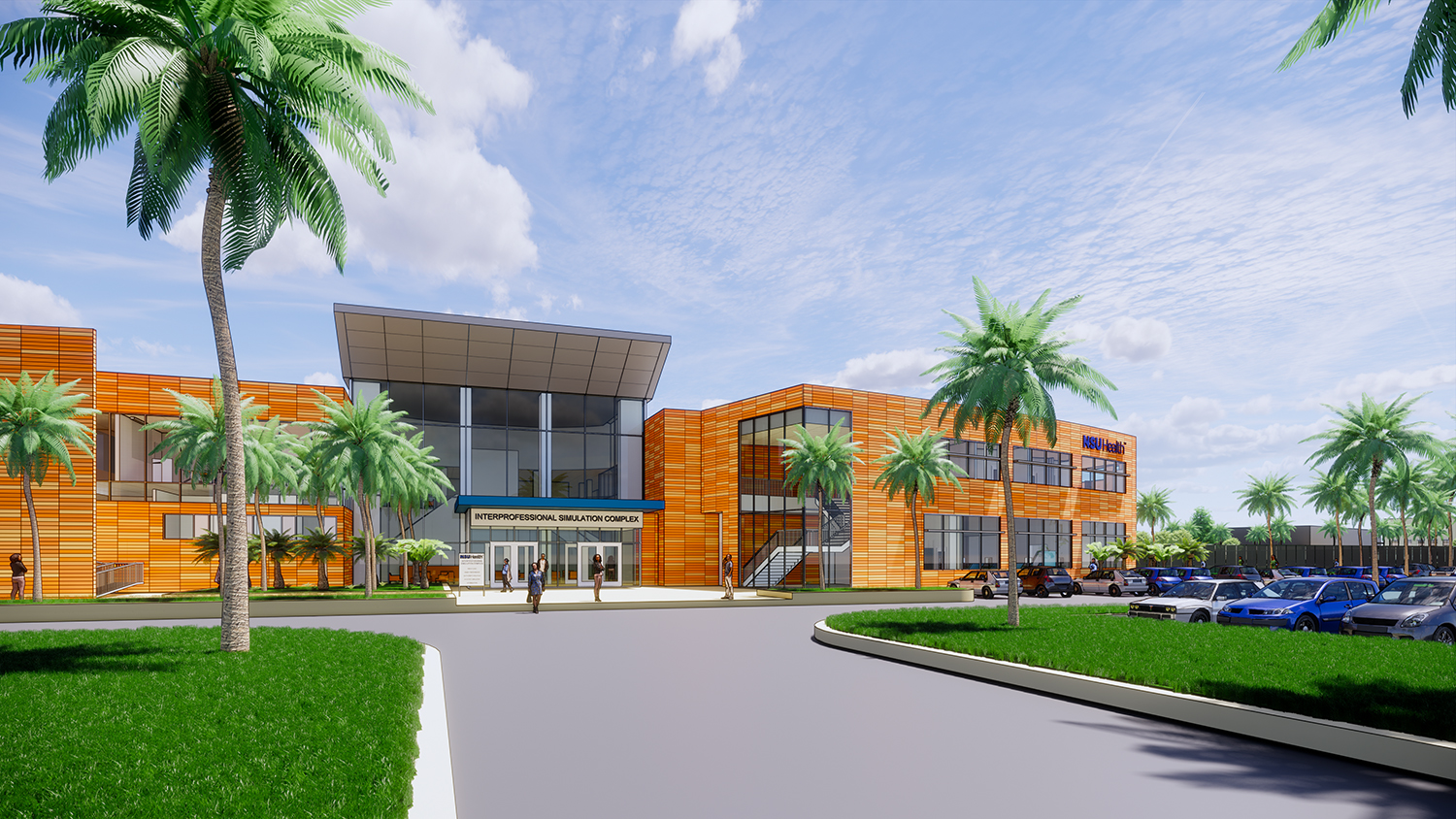 NSU Health's SimCom will total 107,000 square-feet, including
outpatient exam rooms
inpatient skills labs
headwall bays
team-scenario venues
operating rooms
state-of-the-art technology
3D modeling/animation
virtual, augmented, and mixed reality
holograms
6,500-square-foot human, fresh-tissue lab
Training Tomorrow's Medical Leaders
NSU Health's SimCom will serve as a primary training facility for:
Interprofessional Collaboration
NSU Health's SimCom will make it easier to prepare NSU graduates to be the health care providers of the future. The complex will provide new and improved training modalities for students in multiple subject areas of the health professions.
By working and learning in collaboration with health care students and faculty, NSU business, computing, or law students pursuing a health concentration can gain an advantage in their career. They will graduate with knowledge and experiences that will empower them to transform whole health care systems or facilitate cutting-edge technologies that foster the well-being of their communities.